Meet Dr. Vincenzo Angelilli
Chiropractic Education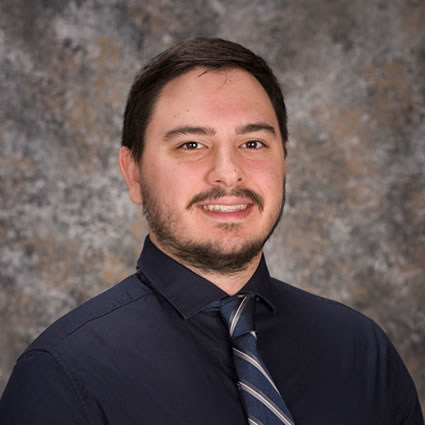 Dr. Vincenzo Angelilli is originally from Youngstown, Ohio. He attended Youngstown State University for two and a half years before transferring to Palmer College of Chiropractic in Davenport, Iowa. At Palmer, he graduated Magna Cum Laude and earned a Bachelor's of Chiropractic degree and a Doctor of Chiropractic degree. Dr. Angelilli knew he wanted to become a chiropractor ever since his first chiropractic visit at the age of 12 following a neck injury from football.
Trainings and Passion
In addition to traditional chiropractic techniques, Dr. Angelilli has received training in various other techniques, including McKenzie Protocol, Sacro-Occipital Technique, Logan Basic, Dynamic Neuromuscular Stabilization, and Pettibon. He is also an authorized Integrative Dry Needling practitioner. Dr. Angelilli treats a wide variety of patient cases and of all ages, focusing on posture correction, balance and stability, and optimum spinal and overall health. He is passionate about educating his patients and himself about the world of chiropractic.
Outside of Office
He enjoys playing golf and soccer, cooking, reading, watching sports, and spending time with friends and family.
Find out what Dr. Vincenzo Angelilli can do for you. Call our Grove City office to schedule your appointment today!